My quickie review: Episode was ok. Not really all that my cup of tea with all the utter randomness but it was decent. Some nice gags but needed something more.
Anyways, might as well highlight some stuff from the episode:
First off there was a first mention of the Breezies in the episode - as a bit of trivia Britt McKillip (Princess Cadance's VA) voiced the G3 Breezie Tra-La-La. I'm half expecting Tra-La-La to migrate over to g4.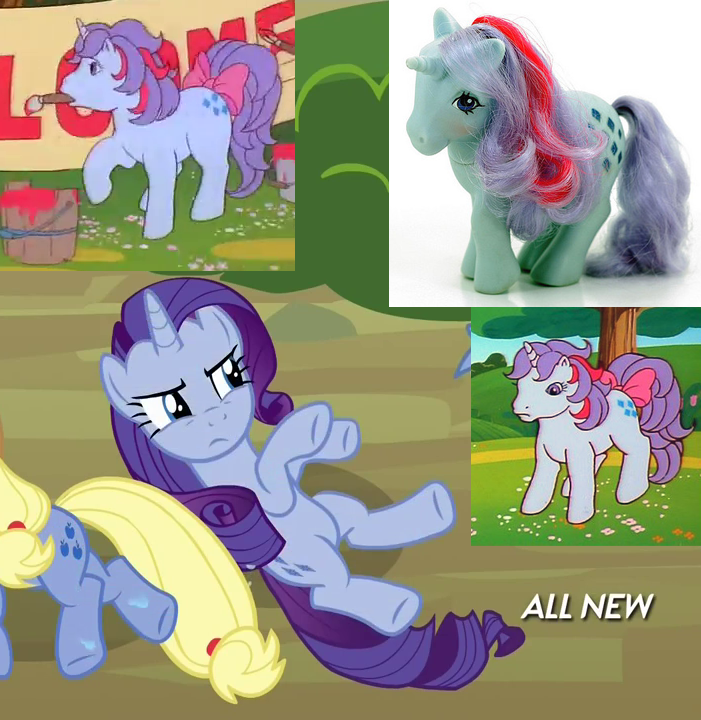 Speaking of blasts from the past - I half wonder if the choice of blue was partly intentional to turn Rarity the color of her prototype - Sparkler. (See Here! again for the design/concept history)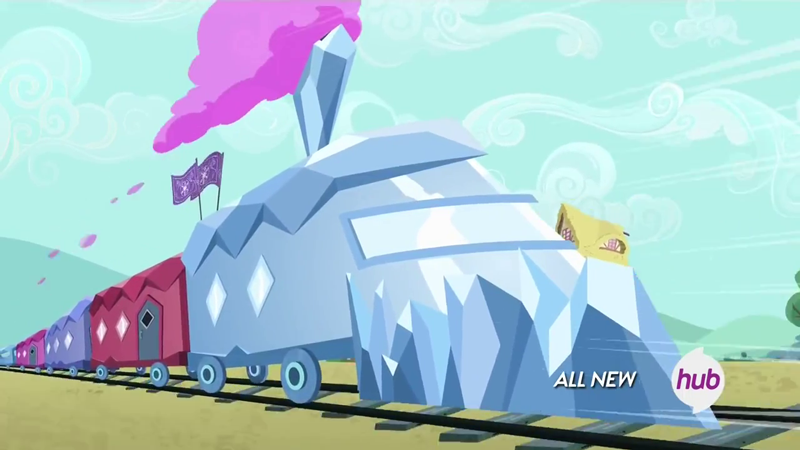 The Crystal Train coming soon to a toy story near you. Anyone reminded of the train from GoldenEye?
Our first look at Starswirl.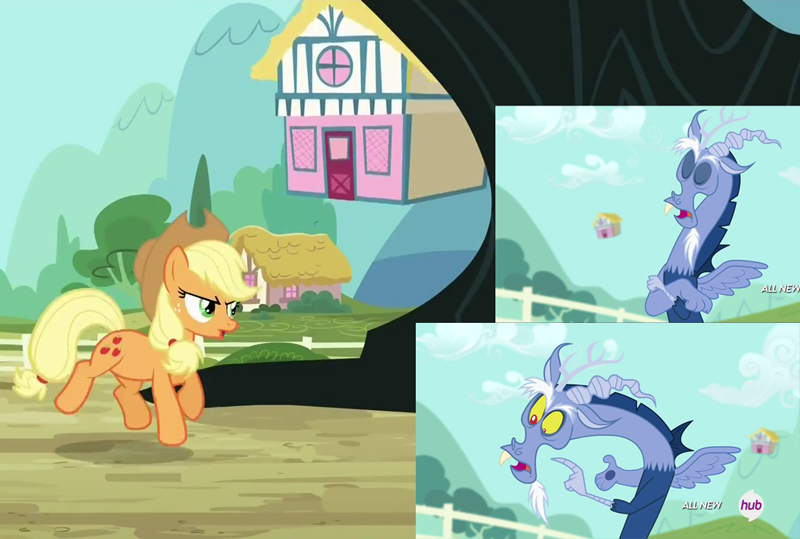 I half expect this to be a brick joke.
Flash Sentry returned. There was also a Crystal Pony Pegasus which previously was only seen on promotional assets.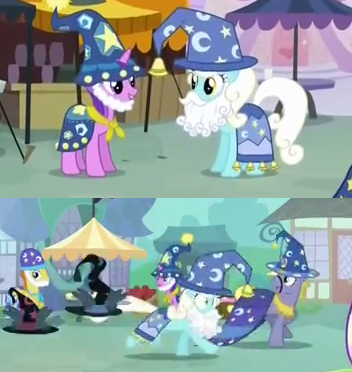 Possible Lyrish Cosplay could possibly be Shoeshine but that pony's eyes are magenta.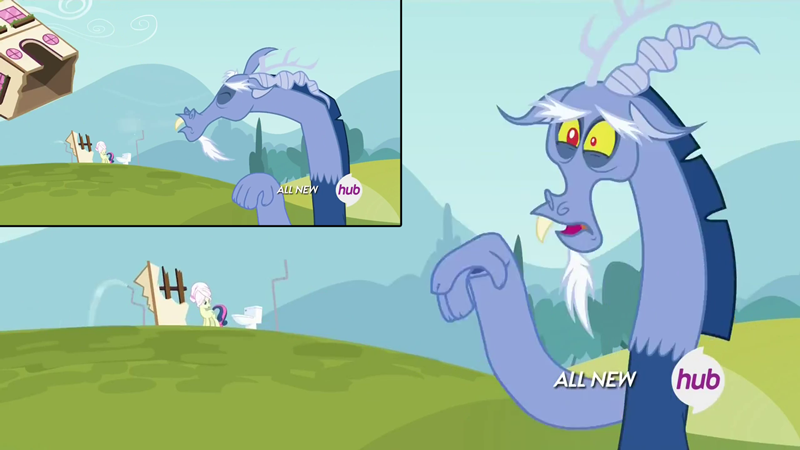 Poor Sweetie Drops / Bon Bon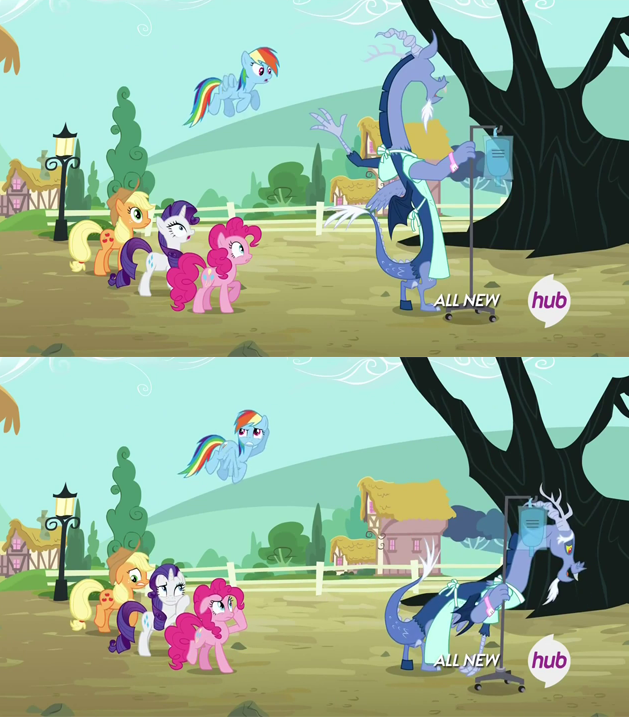 "We don't normally wear clothes"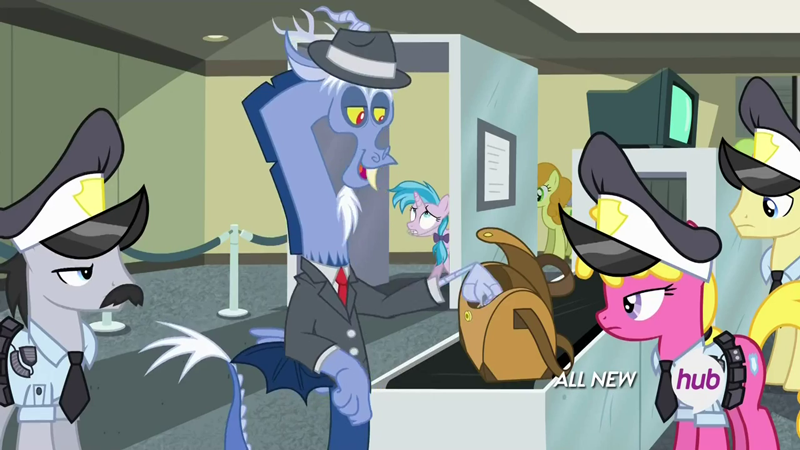 Braces.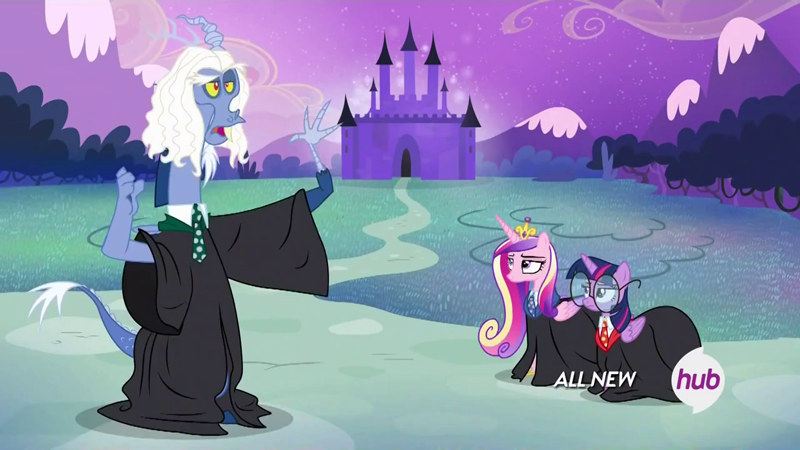 Discord is Snape, Twilight is Potter, and Cadence is... Cho Chang?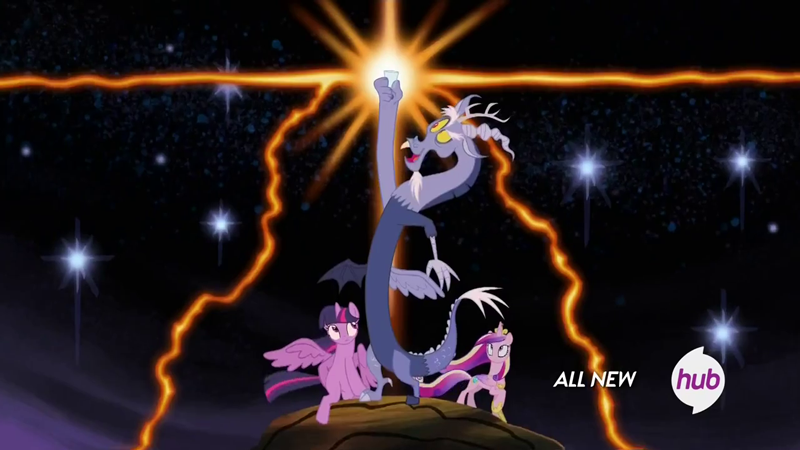 Yet another Star Wars reference.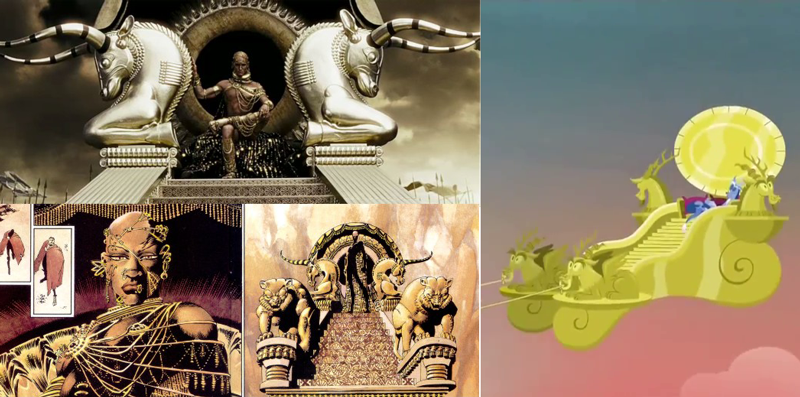 300 reference.