Ok, after entering a crazy tired period (about 48 hours of no sleep) I got struck by inspiration (I'm going to blame Pegasus, the horse of the muses since it just seems appropriate
) and got a flash which gave me a redesign of her, her cutie mark, and a cutie mark story.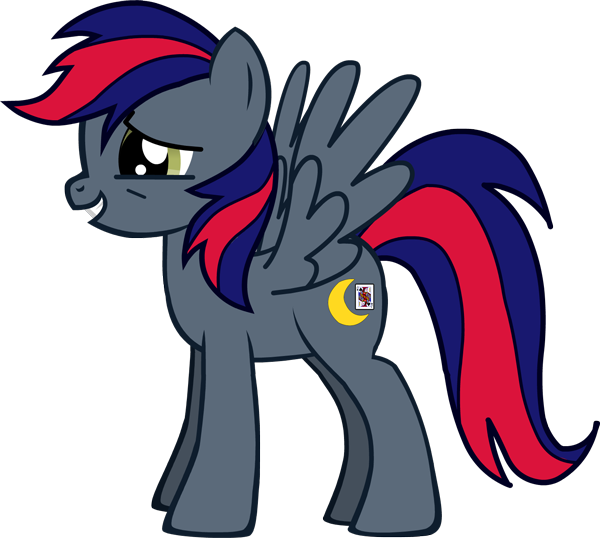 How's this: Lunar Shine (playing on the lesser light thing).
Her cutie mark: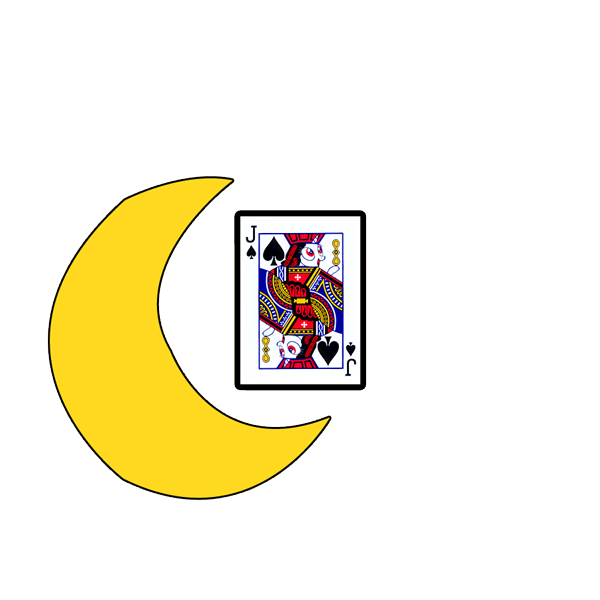 As a filly one Nightmare Night Lunar Shine (who was dressed as Nightmare Moon) wandered into the Everfree Forest after being bored and being fool-hearty she came across another filly (possibly Bon Bon for an ironic tie) who wandered into the forest after being teased was being chased by Timber Wolves. Shine swooped in grabbed the filly and saved her, later also evading and outsmarting a cockatrice using her reflective costume armor turning the cockatrice itself to stone.
Lunar Shine's Cutie Mark then appeared a Crescent Moon and a Jack of Spades. She found her calling as a guardian of the night and had things gone normally Lunar Shine would have eventually become a distinguished member of the Lunar Guards. But... The Everfree had the last laugh as she with the injured filly on her back walked through a patch of Poison Joke. Lunar Shine upon exiting the forest left the filly at the Nightmare Moon statue where the filly was later found (poison joke had healed her and she thought the events were a dream) and the Poison Joke began taking effect on Lunar Shine herself erasing her memory of the entire night and giving her the physical effects of being extremely drunk on cider. Everypony assumes she just got into cider and got drunk and her cutie mark is about having a wild night (playing on the double meaning of the Jack as both the original Knave (a servant of Royalty/Nobility) and the Jack, which knaves were also called, but connected them to the 'Jack' trickster figures). Besides her distress at not being like her sister she thinks her destiny is to be a party girl which doesn't help things.
Also derisive nickname: 'Nightjack'
So any thoughts?
Last edited by Arcane Flame (2012-04-25 20:24:13)