This bugged me for a bit since the coloration of the stallion near Bonbon seemed familiar somehow... Then Watching the DVD it clicks because for some reason his hair seems more orange...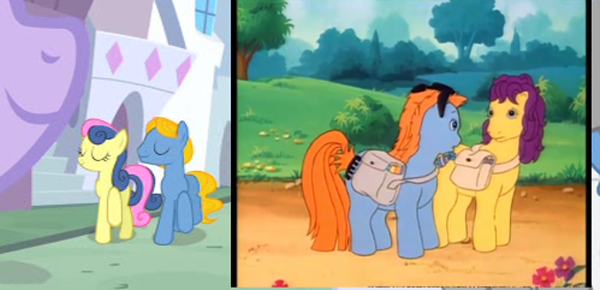 In MLP:Tales Teddy confesses to having a crush on Bonbon and asks her out to the school dance.
http://www.youtube.com/watch?v=B0Neqmk4 … be&t=9m59s
I'm putting this into the maybe (and even if not a funny coincidence) pile of older gen refs.